Twitter and StationRipper
StationRipper can now send out twitters - it will update your Twitter profile with what you are recording and where you are recording it from. This info will show up in your profile, and in the home of anyone that is following you.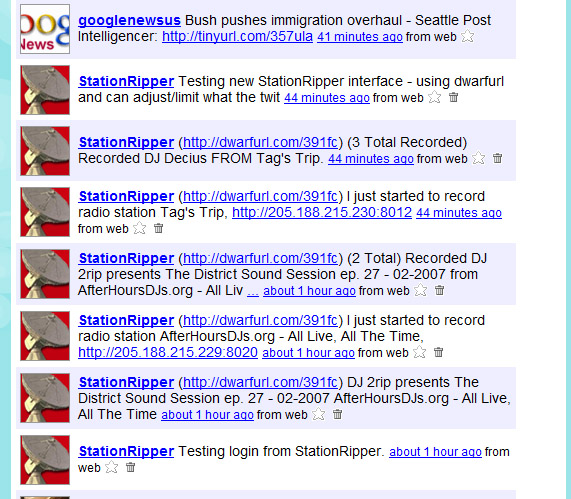 The latest version allows you to adjust what the twit looks like - you can control what is sent (Song Name, Station Name, and Total recorded) along with anything else you want to put in each message. You can also limit the song and station name, as twits are limited to 145 characters (song and station names can be long, so this will help cut down going over that limit).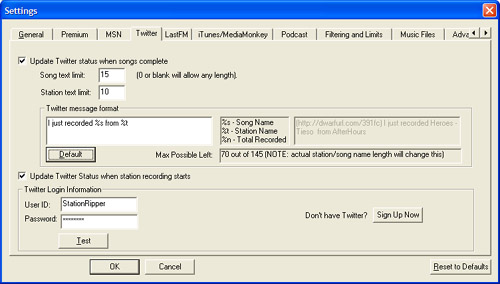 Get the latest version, and give it a try!
Register StationRipper Gold this Month and you could win a iPod Nano!
Click here for more details.

Who Should Microsoft Hire?
iTunes Radio Ripper
Record iTunes
Record Radio Streams
Record Radio
Record iTunesRadio